Management Information Systems
Organisation Design
Business Strategy
Funding Structure
Agility & Flexibility of Business
Organsiation Design & Risk Management
Our Sectors
Manufacturing ›
Manufacturing
We have vast experience in the manufacturing sector across lots of industries and regardless of the product type, analysis of production is key. The internal work flow processes, infrastructure, operations communications and personnel combine to create an output, and from this the % margins give a return. We conduct due diligence to analyse all areas affecting production to simplify and streamline the process flow to increase production capability and a return on investment.
Charities ›
Charities
Our team have first-hand experience with charities and new charity legislation implemented in 2015. We work with your organisation to safeguard income streams whilst ensuring compliance and transparency.
Telecommunications ›
Telecommunications
Our team has worked with some of the industry's biggest names on a global level. The competition within this sector is intense. Innovation is mandatory however, market share and margin is quite simply what matters.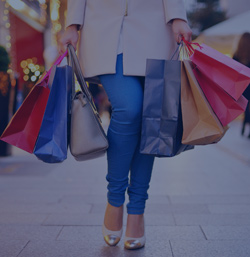 Retail ›
Retail
Retail create your own on line presence to boost sales
Agriculture ›
Agriculture
Our reputation in the food and agribusiness is without question exceptional. Knowledge and technology has brought next generation farming practices to the fore and allowed for greater productivity. Investment required versus potential return is a constant conundrum in this sector. AAL work with our agri clients to advise and analyse their performance on production. AAL Succession Planning is very popular with our Agri Clients to provide for the future and next generation.
Franchises ›
Franchises
With both the Franchisor and Franchisee involved in this business model, business advice is fundamental for the success of the business.
Engineering ›
Engineering
Engineering is a sector we specialise in and in recent times we have helped our clients to develop opportunities and minimise risks to create and maintain sustainability.
Construction ›
Construction
Construction companies have adopted new approaches in the past number of years to address the risk of the economic climate and regulatory requirements to find new innovative opportunities for growth.
Hospitality ›
Hospitality
As a sector, hospitality has changed dramatically in recent times and proprietors have had to adapt to the market conditions in a strategic way to ensure longer term sustainability. We work with our clients to understand their unique businesses, applying our industry know-how and experience to assist in the building of bespoke business models and creating seamless services for each business. Hospitality is about people and we know from our experience in operations, as shown in the delivery of our workshops, that communication and customer service is essential to success.
See what our customers have to say about us
AAL were a breath of fresh air, from what we would consider the traditional accountant. Their personal approach, their review and explanations and their understanding of how to run a business was very important to us when we asked for their services. The interim accounting and on line service they offer gives great assurance to us that we are managing our financials. The enthusiasm in which they approach the work is unique, and they quickly act to assist our requirements, shown recently in the savings they sought for us on insurance costs. I couldn't recommend AAL highly enough, they are so much more than accountants and advisors, they are our business partners.
AAL are the missing cog needed to keep your business running smoothly. When we first made contact with AAL we were at a point with our business where we were not sure how to continue and needed more than an Accountant. We were provided with Advice on how to proceed, we were advised what information we needed to gather to re-assess. We were assisted in setting new goals and targets and helped to break them down to ensure they were realistic and achievable. AAL process is working with current data, so you are not basing targets and goals on historical information. They consistently strive to improve not only your processes but their own also. They are innovative and knowledgeable in so many business areas, they have the expertise to bring you the very best service. Being self employed you always have to be willing to push the extra mile and AAL will be by your side all the way.
We requested AAL to review our team and our communication, from management to staff and vice versa. They gave us the process of delivery to begin with, and throughout the programme they gave us continued feedback. The workshops assisted both management and staff to understand their own capability of the different styles and how to communicate better. The continued support after the programme has been tremendous. The programme was very successful as it changed the culture and environment within our business as it made everyone understand their responsibilities to the business but also their ability and the training they needed. AAL have a very high level of professionalism in their management and delivery of the programme, which gave confidence and assurance to the team shown through their engagement of same. We would highly recommend them to assist any team with their leadership and development requirements.